Books & CDs
Reiki Tummo:
An Effective Technique for Health and Happiness
NOTE: There are still many new copies of the book available, but there are some errors with the setting of our amazon.com account. So, when you need to buy a new book from us directly, please click above link or  http://www.amazon.com/Reiki-Tummo-Effective-Technique-Happiness/dp/97998... , then below the small box that say Paperback from $13.95 or what ever price, you need to click xx New from $21.95 and you will see our seller sanders_g who represents the author: Irmansyah Effendi, MSc. You need to buy from him. We only sell new copy of the book.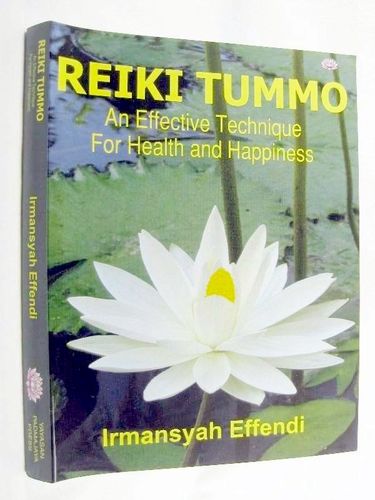 Overview
Reiki Tummo: An Effective Technique for Health and Happiness is an essential guide in your journey of self discovery and fulfillment. It is a clear and comprehensive introductory book for beginners with no spiritual background, yet deep and advanced enough for experienced spiritual seekers to appreciate and advance further. It contains in-depth information on a broad spectrum of subjects including energy channeling and connecting to the inner heart. The simple, yet effective techniques are explained in easy-to-follow steps that show how to: Improve health, the quality of meditation and energy channeling abilities.
Strengthen the connection to the heart and increase the potential to find happiness within its peace, calmness and beauty.
Prepare readers for advanced spiritual studies with the heart and inner heart
Read a sample chapter
Smile To Your Heart Meditations:
Simple Practices for Peace, Health, and Spiritual Growth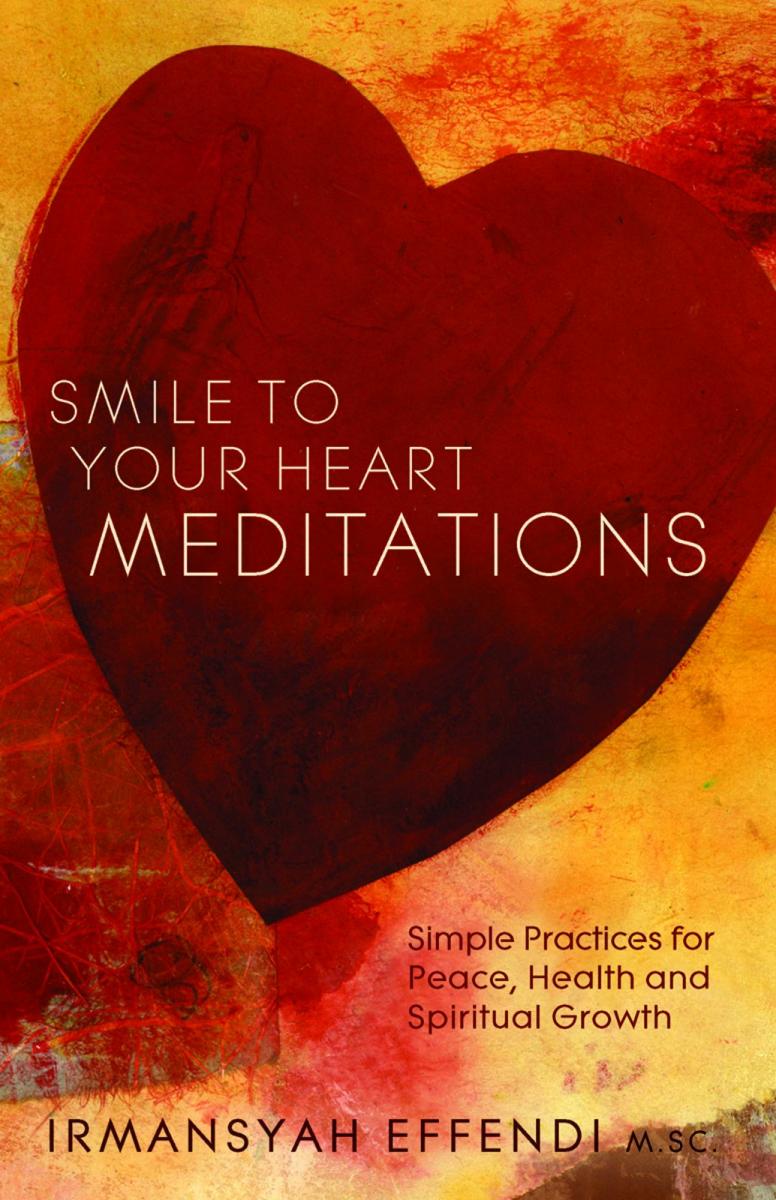 Overview
We've long been told to "follow our heart"—that this is where the truth is kept. And whenever we have feelings of peace, calmness or joy, it's experienced not in our head, but in our heart. So what makes the heart so special? How can our heart help us in our daily life? What is the spiritual meaning of the heart?
Bestselling Indonesian author Irmansyah Effendi has created a joyful, practical and universal "user's guide" for the spiritual heart. Smile To Your Heart Meditations: Simple Practices for Peace, Health, and Spiritual Growth introduces readers to their spiritual hearts and shares simple yet effective techniques to easily and continually connect to the Source of peace, calmness and joy within.
An easy to understand, step-by-step guide to opening, feeling and enjoying your heart, Smile to Your Heart Meditations will teach you to naturally:
Experience the calmness and happiness within your heart
Improve your beautiful and direct connection with the Divine Source
Achieve more joyful, meaningful and and effective meditations
Rely on your heart more in interactions with others
Let your heart be strengthened and cleansed of negativities
Clearly recognize the difference between using the brain and the heart
Reduce stress and other negative emotions
Allow more joy and positive energy to flow throughout your life
Whether you have meditated for years or never before, Smile to Your Heart Meditations is a simple and accessible practice for anyone seeking deeper meaning in life, or just a more peaceful way to go through it.
All you have to do is relax...smile...and enjoy!
And to keep enjoying, read a sample chapter from this meditation bestseller.
The Real You:
Beyond Forms and Lives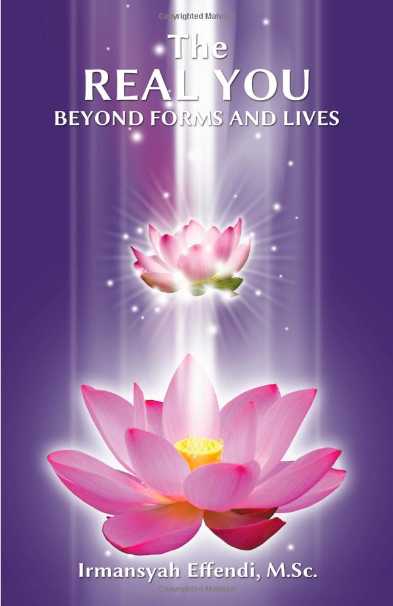 Overview
This life is limited. One day, every one of us will die. So, what is our real purpose in this limited world with limited time? Who were we before we were born, and what will happen to us after we die? Who are we . . . really? In this springtime of spiritual awakening, profound realizations about our true nature and our true self consciousness can easily and naturally be experienced by all of us. In understanding our true self, our spiritual journey and the key connection of our heart, our life will take on new meaning, and our daily activities and relationships will be filled with beauty, joy and purpose. Through easy-to-understand information and inspiring personal experiences, The Real You: Beyond Forms and Lives provides valuable insight, wherever you are on your spiritual journey. Topics include: Who/what is our true self or spirit The journey of our true self How to communicate with our true self The three human consciousness: brain, soul and spirit (true self) The real us: understanding our true self Reincarnation Psychic abilities Our heart and using our heart to surrender to the Creator Our Inner heart and letting our inner heart be the director Whether seeking spiritual connection, authentic happiness, or a deeper understanding of yourself and others, The Real You: Beyond Forms and Lives delivers a deeply profound and universal reminder of how we can best live the life we've been given to realize our true purpose and fulfill our ultimate destiny.
Read a sample chapter
Open Heart Meditation CD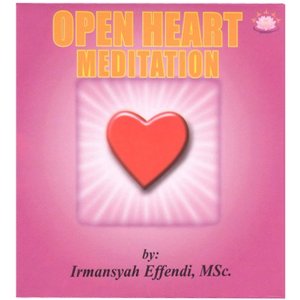 Overview
Practiced by many thousands of people around the world, Open Heart Meditation reminds us that the peace and happiness we long for is already within us. In this beautiful guided meditation about the heart, we can easily feel the Love and Light pour into our spiritual heart so that it can cleanse, open and strengthen our heart as it removes all negative emotions and blockages from our heart. As our heart becomes more open then we are able to share the Love and Light from our heart more easily and so feel the last part of the guided meditation getting stronger, as we radiate more Love and Light from our heart. With practice our heart becomes stronger and we are able to follow our heart's own inner guidance to be happier in our daily life. Our connection to the True Source of Love and Light is strengthened, which also makes this meditation a way of deepening any other spiritual practices we may already be following.
Open Heart Meditation comes as a CD box set that makes an ideal gift for friends or for your own use. You can purchase a set by contacting one of our workshop coordinator near you or through one of our Regional Workshop Coordinators below. Or you can buy and download the Audio file from  iTunes or CDbaby.
The audio CD is 24 minutes and has been professionally recorded in a studio with relaxing background music so you can enjoy doing Open Heart Meditation more.
The CD box set comes with a 36 page booklet about the heart and Open Heart Meditation with information about how to feel the heart, how to strengthen the heart as well as tips on how to do Open Heart Meditation properly.
The booklet also contains testimonials and experiences from people that have found Open Heart Meditation to be very helpful in opening and experiencing their heart.
Other Books by Irmansyah Effendi, MSc
More than a dozen other books by Irmansyah Effendi, MSc.are available  in Indonesian language. The complete list is in http://www.padmajaya.com/etalase/