Smile To Your Heart Meditations
Submitted by

PadmaAdmin

on Mon, 12/25/2017 - 5:00pm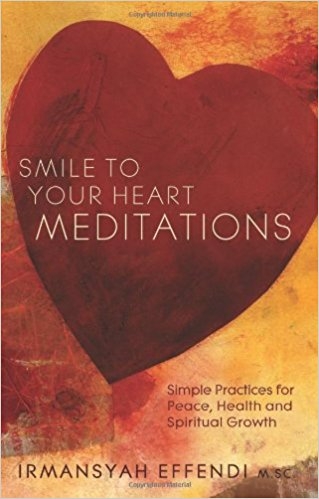 We've long been told to "follow our heart"—that this is where the truth is kept. And whenever we have feelings of peace, calmness or joy, it's experienced not in our head, but in our heart. So what makes the heart so special? How can our heart help us in our daily life? What is the spiritual meaning of the heart?
Bestselling Indonesian author Irmansyah Effendi has created a joyful, practical and universal "user's guide" for the spiritual heart. Smile To Your Heart Meditations: Simple Practices for Peace, Health, and Spiritual Growth introduces readers to their spiritual hearts and shares simple yet effective techniques to easily and continually connect to the Source of peace, calmness and joy within.
An easy to understand, step-by-step guide to opening, feeling and enjoying your heart, Smile to Your Heart Meditations will teach you to naturally:
Experience the calmness and happiness within your heart
Improve your beautiful and direct connection with the Divine Source
Achieve more joyful, meaningful and and effective meditations
Rely on your heart more in interactions with others
Let your heart be strengthened and cleansed of negativities
Clearly recognize the difference between using the brain and the heart
Reduce stress and other negative emotions
Allow more joy and positive energy to flow throughout your life
Whether you have meditated for years or never before, Smile to Your Heart Meditations is a simple and accessible practice for anyone seeking deeper meaning in life, or just a more peaceful way to go through it.
All you have to do is relax...smile...and enjoy!
And to keep enjoying, read a sample chapter from this meditation bestseller.